Self-administered, self-scored selling optimization assessment.
Fully validated and field tested* .
Development Guidebook .
Facilitator Guide.
Audio Reinforcement.
Additional reinforcement resources available.
How do you help a salesperson improve his or her selling ability if you're not sure which specific skills needs to be learned or enhanced?
The Professional Selling Assessment and development guide helps salespeople, sales managers and trainers pinpoint the specific selling skills, habits and attitudes they should focus on for improved performance. We invite you to Learn what makes this selling skills assessment truly unique and cost effective, then request a free preview to experience the assessment yourself.
Why is the Professional Selling Optimization program system so unique?
Uniquely comprehensive, measuring 20 distinct skill categories.
Uniquely effective as a training tool, with assessment results linked directly to a broad range of available skill development resources.
Uniquely affordable, at less than $75 per salesperson.
Upon completion of the assessment, a salesperson receives an immediate feedback report regarding strengths and skill development opportunities. Numerous training resources are available to begin training immediately, targeting the areas identified by the assessment.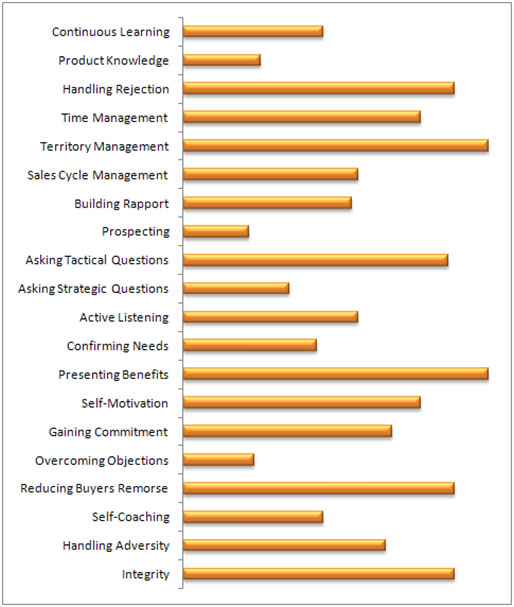 The Professional Selling Optimization is built upon a consultative selling model that focuses on identifying a prospective customer's needs, then targeting product and service solutions to address those needs.
By objectively identifying strengths and development opportunities at both the individual and organizational level, you can focus your selling skills training efforts on those areas most likely to enhance productivity.
some of our team members needed the full program while others only required one or two modules. The flexibility of this program is fantastic!"
Sales Training Manager
Gold Lance, Inc
"We look forward to serving your organization and exceeding your expectations"