Pre-intermediate , Intermediate, Upper Intermediate, and Advanced.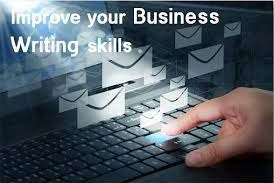 These courses have been created for anyone working in today's business, commerce, or administration with the increasing necessity to correspond through writing in English. They especially meet the needs of anyone studying or working in business, commerce or administration, who needs to correspond in English. Interactive tasks and the extensive work on correspondence, which is included, makes this an important asset in the professional learner.
A variety of topics including e-mails, letters, meeting minutes and agendas are practiced and produced. Participants not only improve their knowledge and ability in writing, but learn the tips and input needed to excel in producing documents in their work place.
"We look forward to serving your organization and exceeding your expectations"