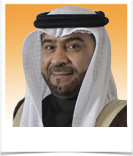 Nader Ashchi Has partnered up with the Founder and CEO of Smarteam Consultancy DR. AHMED Al BALOOSHI.
Dr. Ahmed Ebrahim Al Balooshi, he is the Founder and CEO of Smarteam Consultancy, and Board and Audit Comittees Member of Bahrain Telecommunications Group and Ibdar Bank. Also, he is a member of Audit Committee of Aluminum Bahrain(Alba. Dr. Ahmed is also a certified trainer with Bahrain Institute for Public Finance (BIPA) and Bahrain Institute for Banking and Finance (BIBF) and AIMS Training Institute in Saudi Arabia. He is also the Chairman of University of Bahrain (UOB) Alumni.
- Attained the role of Assistant Professor at the College of Business Administration, University of Bahrain (UOB) in early 2014.
- Held the post of Undersecretary, Regulatory and Performance Audit, National Audit Office, from 2005 to 2013.
- He holds a Ph.D in Accounting from the University of Surry, UK and is a Certified Public Accountant (CPA) - USA. MBA in Finance and BSc. In Accounting from UOB.
- Used to hold a post of Senior Manager with Ernst and Young, Director of Audit at the Ministry of Finance and Head of Computer Audit, Ministry of Finance.
"We look forward to serving your organization and exceeding your expectations"