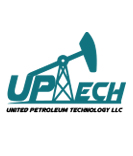 Success Story International in partnership with United Petroleum Technology LLC of the USA have formed an alliance...
to offer the Petroleum Industry two-year premium Upstream training programs in Petroleum Engineering to non-Petroleum Engineers, e.g. Mechanical Engineers, Chemical Engineers, Electrical Engineers. The instructors are all Professors and experienced consultants at various universities in the USA. Some instructors have published books in their area of expertise.
These courses are in 2 phases:
PHASE I – BASIC PETROLEUM ENGINEERING COURSES
This phase of the training program contains 12 one-week long basic courses in petroleum engineering. These courses are equivalent to the courses taught at US universities at the Bachelor's level.
PHASE II – ADVANCED PETROLEUM ENGINEERING COURSES
Phase I of the program will be followed by 12 one-week long advanced courses in Petroleum Engineering that are taught at the graduate level. The course content exactly matches that of several top petroleum engineering programs in the USA.
"We look forward to serving your organization and exceeding your expectations"