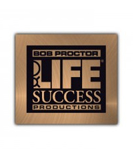 As a business consultants with a global company "LifeSuccess Consulting" and a business partners of Bob Proctor,...
we specialize in helping companies tap into their most important resource – their people. We can work with your team of leaders in the area of goal setting and goal achieving , and tremendously impact their confidence in achieving better results. Our programs will take your company to a whole new level.
Our experience in the business world has shown me that all businesses face the same challenges and obstacles at some point, such as slumping sales, poor morale, cash flow difficulties and of course, there is never enough profit right? What makes our programs so powerful is that it deals with people, not the systems. Business leaders globally are changing their focus and looking for a ROI on the people that work in their business instead of looking for a ROI on hard assets and technology.
"We look forward to serving your organization and exceeding your expectations"