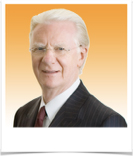 Nader Ashchi is the business partner of the internationally recognized Speaker, Author, Entrepreneur Bob Proctor.
Success Story has coaches on its team who are Licensed and certified to utilize, present, coach and train on the world's most effective personal and corporate Development materials available on the market today.
Bob Proctor is one of the most sought-after speakers in the world for professional coaching and company seminars and a Teacher in the wildly popular film, The Secret, Proctor is considered one of the living masters and teachers of the Law of Attraction.
For over 50 years, Bob Proctor has focused his work and teachings on helping people use the power of their mind to achieve prosperity, rewarding relationships and spiritual awareness. He is the best-selling author of "You Were Born Rich" and has transformed the lives of millions through his books, seminars, courses and personal coaching.
"We look forward to serving your organization and exceeding your expectations"