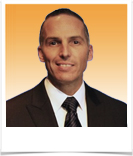 Phil Cicio is an authority in the area of personal growth and professional development as well as business leadership consulting...
Phil has dedicated his life to helping individuals, teams and organizations create the results they want. His company, SUCCESS thINC, helps business owners in all areas of practice get better results in performance and profitability through comprehensive personal growth and leadership training programs.
Phil Cicio's extensive range of services include online and in person trainings. Instead of altering business systems and processes, Phil works with the company's most valuable asset - their people!.
"We look forward to serving your organization and exceeding your expectations"