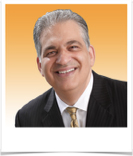 Nader Ashchi Has partnered up with the internationally recognized and loved Leadership Trainer Bob Burg.
Success Story has coaches on its team who are Licensed and certified to utilize, present, coach and train on the world popular Go Giver series on Leadership Development materials.
Bob Burg is a sought-after speaker at company leadership and sales conferences on topics at the core of the Go-Giver books. A former television personality and top-producing salesperson, Bob has shared the platform with some of today's top business leaders, broadcast personalities, coaches, athletes, and political leaders, including a former U.S. president.
In addition to coauthoring the bestselling Go-Giver books with John David Mann, Bob has authored a number of popular books, including the critically acclaimed, Endless Referrals: Network Your Everyday Contacts Into Sales and Adversaries into Allies. His total book sales are well over a million copies. He was named by the American Management Association as one of the Top 30 Most Influential Thought Leaders in Business for 2014.
Bob Burg shares information on topics vital to the success of today's businessperson. He speaks for corporations and associations internationally, including fortune 500 companies, franchises, and numerous direct sales organizations.
Bob regularly addresses audiences ranging in size from 50 to 16,000 — sharing the platform with notables including today's top thought leaders, broadcast personalities, Olympic athletes and political leaders including a former United States President.
Although for years he was best known for his book Endless Referrals, over the past few years it's his business parable, The Go-Giver (coauthored with John David Mann) that has captured the imagination of his readers.
The Go-Giver, a The Wall Street Journal and BusinessWeek Bestseller, has sold over 500,000 copies. Since its release it has consistently stayed in the top 25 on 800ceoread's Business Book Bestsellers List. It has been translated into 21 languages and is Bob's fourth book to sell over 250,000 copies.
"We look forward to serving your organization and exceeding your expectations"