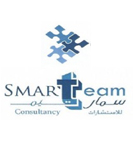 Nader Ashchi Has partnered up with the Founder and CEO of SmarTeam Consultancy DR. AHMED Al BALOOSHI.
SmarTeam Consultancy (STC) is a Bahraini based emerging company in the field of Financial and Administrative Consultancy established in year 2015. Our "Work Model" is to set with our clients to be able to properly identify their needs and gaps, and then design and execute "Tailor-Made" Consultancy and Training Solutions to fill in those gaps and achieve our client's needs and objectives.
STC's Vision is to be a "leading family organisation in providing financial and administrative consultancy, via professional SmarTeams built –up internally or in co-operation with specialist facilitators".
Our clients are mainly from the Public Sector in Bahrain and other GCC Countries, and despite the short-period of our business life , we already been able to build up excellent relationships with some of the Supreme Audit Institutions, Ministries, Public Organisations, Governments Owned Companies, and Training Institutions. In addition to few banks in the Private Sector.
"We look forward to serving your organization and exceeding your expectations"