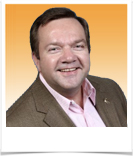 Attila Varga is an internationally recognized leadership trainer, speaker, Best Selling author and executive success coach.
He is a Chartered Financial Analyst and received his Executive MBA from the Richard Ivey School of Business. As the head of Murex Technology at RBC (Royal Bank of Canada) Capital Markets, his background includes nearly two decades of experience in the Financial Services sector primarily in the Capital Markets divisions of global financial institutions. Attila is an expert in Finance and Technology management. He is experienced with integration, divesture, change and large scale project management.
Attila provides his clients with the tools and techniques necessary to utilize the principles of success and progression. He teaches how to go from just existing to excelling. Attila re-energizes the organizations he consults with creating enthusiasm and passion for achieving corporate and personal objectives. The benefits he offers include an improved corporate culture focused on execution of strategy, effective change management and innovation. !.
"We look forward to serving your organization and exceeding your expectations"