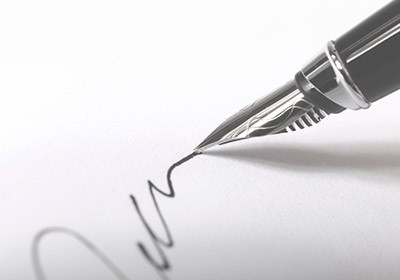 Thank you Nader, the foundation is stronger because of you… No one I know personally or otherwise can say they are mentored
by one of the greatest thought leaders, you are that! Nader, it's an honor to work closely with you and for what it's worth you have earned my respect and admiration. Thank you for your support and encouragement. You are an inspiring force.
Jeremy Bergeron, Orlando, FL
I admire your persistence and dedication to our purpose. We are all fortunate to be working with you. Your friendship has already made us more successful than most.
Dave Estep, Jacksonville, FL
Nader, no one could have done this better. You are a genius at this stuff. I know that it comes easy because you believe it but it's still impressive. Thank you for your continuing generosity in sharing personal development materials with me. I once told you that my decision to join the company was primarily based on the positive vibes I was getting from you. Every day that I am part of this venture confirms that. You are both very smart and a perceptive individual and I am impressed. Thank you.
Nick Lurowist, Jacksonville, FL
Because of what you have taught us, I was very upset but, then focused myself on solving the problem. Like you said, the next morning I woke up with the answer. Looking forward to Saturday Goal Achiever class. Having you as my consultant has improved and changed the way I think and live. I need to be in that type of environment to continue to attain my goals. You have been such an inspiration to me and I do not know how to thank you for that. But really I wanted to say thanks again for the class and being in my face tonight. Sometimes you think you are doing the right things, but you are letting the negative thought still take over. I know I will be the positive thinker. I know I have got a lot closer with your help. Any ways just wanted to let you know how much I appreciate you. I always feel so energized after speaking with you.
Lee J, Jacksonville, FL
I wanted to thank you again for your talk today about how our attitudes affect our results. Last weekend I received some news that devastated me. For the first time in my 30-something years my only thoughts were that I couldn't possibly overcome this. I couldn't see a way over, around, or through it. I wasn't sleeping well, didn't want to eat…it just shook me. Then, in today's meeting, you talked about attitude. It was like a light switch being flicked back on. It was all things I'd heard in the past but it had been switched off last weekend. I have learned so much in the short time I've spent with you. Some of it has reinforced ideas and beliefs I've always held and some of it has been new. But it has all been amazing. So thank you again for flicking that switch back on. I look forward to growing with you.
Cyndi R, Jacksonville, FL
My time in the master mind program with you has been a great benefit for my personal growth and I will continue that thought and mind set. I think it is a very worthwhile habit to continue in life. Thank you for the time you spent with our group and the love and caring that you shared with us.
Jeannie Barnes, Jacksonville, FL
I came away with a new and even higher respect for you than I already had. Many people can tell others how much they care…others, like you SHOW it.
Dennis Anderson, St. Augustine, FL
Nader, you are the best. I Just finished the first 50 pages of Always Rich. Nader, the book is awesome and you are awesome.
Sanjiv Goyal, Santa Clara, CA
Thank you for your encouragement and thank you for sharing your knowledge. It has really changed the way I see people.
Amit Goyal, Santa Clara, CA
I appreciate what you do for me and the company. You have been a big part of making this company what it is and what it is becoming.
Steve Oxley, Jacksonville, FL
Nader, thank you for all you did to inspire the group and help keep morale up. You did a fantastic job for the company, we all felt you were the glue holding us together. You are well respected and loved by us all. Thanks for all that you did
Penny Baughton, Jacksonville, FL
Thank you for your continuing generosity in sharing personal development materials with me. I once told you that my decision to join the company was primarily based on the positive vibes I was getting from you. Every day that I am part of this venture confirms that. You are both very smart and perceptive individuals and I am impressed. Thank you.
Nick Lurowist, Jacksonville, FL
I REALLY appreciate the opportunity Michael and I have been given for personal growth, financial freedom and career development. I have really been giving some thought to exactly what I want my goals to become. Even in church everything Nader has been saying has been reaffirmed. Nader, you are doing a very good thing.
Debbie Maudling Jacksonville, FL
The meeting last week was very powerful and that emotion and commitment in that room confirms that God has placed me there for a reason, and I look forward to the opportunity.
Patrick H., Jacksonville, FL
Very powerful meeting today! I love what you said about how we should view ourselves, Love it!! My desire is to constantly improve on myself, to be the best that is humanly possible. You've allowed me to grow professionally, personally and in many other ways… I feel that I've been reborn, there is so much power in our group, I feel re-energized being in the same room.
Teresa Anger, Jacksonville, FL
Thank you for assembling us together, within the Master Mind Group. I am grateful to be a part of it, and look forward to grasping as much as I can from your direction and ( counseling). I know what this means to me, to keep me sane and to validate what I thought to be just me "The Law Of Attraction". I truly believe your last statement Nader we ARE bound to do great and wonderful works. I have for far too long been in search of you, the mentor, to help develop the mind which posses me . I will do all that I can to help enrich the minds open enough to receive, and I will work to remain receptive, and add input where I can.
Fritz Joseph, Jacksonville, FL
Of course our sessions have been helpful! I know where I was before I began with you, and you also helped me put out a little fire that often comes to me in terms of self-worth, overwhelming myself and getting stuck in negative thinking that builds. I was actually starting to lose interest, motivation and inspiration... a "what's the point" attitude because of that. That last session we had was vital, for it got me back on track, inspired again, and helped me to see how I get myself in such negative patterns. I realized why I felt overwhelmed, uninspired/frustrated, or "stuck".
Leila Oicles, Boston, MA
Nader is our MasterMind group leader and an inspirational and interesting man. He spends each and every day doing whatever he wants and he does allot. He loves people and you can tell. He is funny and kinda kids around sometimes but he has such a wonderful spirit and energy about him. He understood pretty quickly what I am trying to do with my film and series, Nader is a businessman who made his own money and been through some very hard times and knows what it means to lose everything and make it all back again, he was younger when he first started making lots of money
Brian Parson, Jacksonville, FL
God works in so many beautiful ways, at one of my lowest points in my life God lead me to Nader Ashchi; wonderful things in my life were right in front of me, and he helped me see it was only a thought away. Nader's belief in me, his ability to give love, passion for life and his words of wisdom has given me much strength. I am truly blessed to be in his life and I look forward to helping many people get to this place of serenity…thank you my dear friend.
Teresa Anger, Jacksonville, FL
The greatest change for me has been in me. I am now more confident and positive about who I am and what I can and will do. It is amazing to me that the closer we get to our goals in life the more people will be negative. I am learning to turn the thoughts away but it takes effort. In the process it gets easier 6 months from now I will be living the life I see in my head. I Just wanted to thank-you for your help and insight. I am not sure how hard this would be if I had not met you. I will receive my full ministry ordination through my conference. I have been working on this for the last six years and it looked like it was not going to happen, but thanks to the change in the way I think I was able to show the head man that I was a great candidate for early acceptance. He agreed and so it is official. I am so happy about the doors that this will open for me. This leads me to my next thought. I want to start learning from you in more detail about how to train and teach others. I feel I have the foundation in place so I think that I am a promising candidate. I also understand everything is a process so I just want to get started. My wife and I began setting up a vision board once I studied your materials. We started being thankful for the joy that we all brought to each other's lives. At the same time we were envisioning our new car. We wanted a very specific type of car with features. The car by practical standards was out of our reach but we have put that outside of our thoughts and focused on what we want not what we don't want, now beyond understanding, my wife is driving the car of her desires. I am now a sold out believer that the "secret" works. I await the next open door to the desires of my heart.
Frank Somner, Jacksonville, FL
"We look forward to serving your organization and exceeding your expectations"