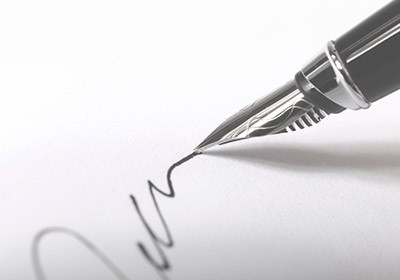 Nader is one of the most intuitive, wise and caring men I have ever come across. His business mind allows him to quickly
find viable solutions and with his understanding of people and how to achieve more, he applies these solutions in a gentle way so others may quickly adapt and move through the change process with outstanding results! I would recommend Nader to take my business personnel through his programs as his training and understanding are exemplary. He is a professional through and through.
Jane Holland Administrator, LifeSuccess Licensing, LLC
Nader has consistently proven himself to be a capable leader. His solutions are innovative and he provides good value for your investment. He is a pleasure to work with and a knowledgeable resource. He is a compassionate and considerate individual who seeks to do the best that he can when approached by others.
Glenn Rampersad
Meeting Nader was an amazing experience. This man is with the knowledge and experience that can without a shadow of a doubt get you and your business to the next level. Between his many experiences and his personal mentors he is fully equipped to benefit your business. After only knowing Nader for a few months, now things continue to get better within my business. Nader has got what it takes to help all aspects of your biz. I highly recommend him.
Joe Malinowski Business Social Media Marketer | Internet Marketing Trainer | Blogging & Social Media Strategist
Nader is the kind of person you want in your corner at all times. His reliability and honesty are only paralleled by his work ethic. He could not come more highly recommended.
Nadia Khorsandian Market Manager, The Coca-Cola Company
I have found Nader to be enthused about providing excellent service, very qualified, smart, and dedicated to high ethical principles.
John Wing President, John Wing, P.E.
Nader continues to exceed my expectations in the way he treats his colleagues. He is always willing to go beyond the norm and that is because he places such a high value on his personal relationships. He has such a kind and gentle way about him that you immediately feel at ease in his company. It is no wonder why his coaching clients feel so comfortable with him. I continue to learn from him every week and it is a pleasure to call him my friend.
Bob Marinelli Certified Consultant, Burg International
Nader is a Get-It-Done type of person who is exceptional at showing others how to really Get-It-Done and achieve tremendous results for themselves. He has always made me feel empowered and confident, as well as given me a truckload of practical and powerful information which has proved to be invaluable to me. Life without Nader, ...I' can't imagine it.
Chris Curran Founder and President, GOAL ABILITY
"We look forward to serving your organization and exceeding your expectations"