Can you build a better leader?
Effective leadership ability springs from a subtle and complex set of interrelated business, personal, intellectual and emotional capabilities. Helping individuals become better leaders is a daunting task - and a fair case can be made that leadership development efforts are not a good investment. Because the best leaders seem to evolve and continuously improve on their own, while those with clear development issues often stagnate and never really improve.
Our Leadership Development Assessment (LDA) is an organizational tool for helping managers at all levels become more effective by increasing their self-awareness and self-understanding. The LDA works on the principle of multilevel feedback. The assessment provides a comparative profile of the manager's leadership skills as seen by others as well as themselves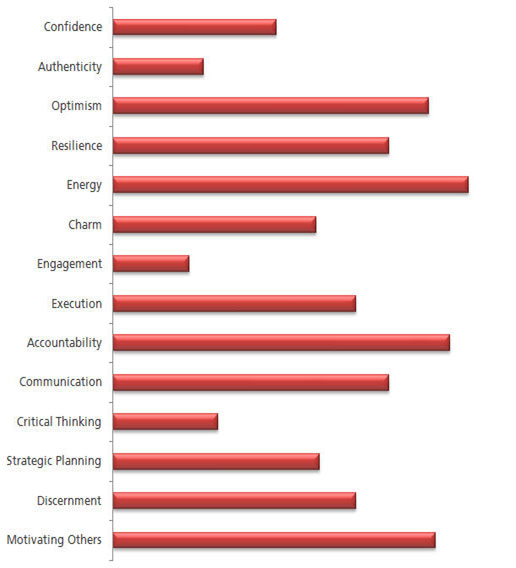 Managers will receive the results from their boss, peers, internal/external customers and direct reports. This feedback provides a personal portrait of each manager in their role as a leader. Our consultants will then work with the manager to create customized recommendations and a proposed Action Plan to help them become the leader they want to be.
Our Leadership Development Assessment (LDA) is an organizational tool for helping managers at all levels become more effective by increasing their self-awareness and self-understanding.
*Research Summary available upon request
Leadership Practices for Best Results
How to unlock your leadership potential so you can Motivate, Inspire, Lead and Empower
Top leaders have become top leaders by learning ways to motivate, inspire, lead and empower people. They have mastered the skills without which others have failed. In most cases, they've gained these skills through trial-and-error, experience, personal and professional development.
These top leaders have learned how to create and inspire motivated, empowered, effective, efficient, caring teams who strive for excellence in all they do. LPBR saves you the painful and time consuming process of learning through trial and error, by learning from the experiences of the best leaders.
There is a huge difference between leaders and those who lead. Leaders have a position of influence and power. Those who lead on the other hand, "inspire". People naturally want to follow those who lead not because they have to, but because they want to.
What is Leadership Practices For Best Results?
It is a proven, effective, unique and innovative executive level leadership coaching, created by leaders for leaders. It is a coaching methodology based on the principles of ARMO (Always Rich Mindset Optimization) augmented with best leadership practices and uses the innovative concept of GrowingU ™. This Coaching methodology guides participant through the process of discovering talents and potential hidden within, proven to significantly elevate creativity, motivation, effectiveness, communication skills and most importantly Leadership Skills that truly get desired results.
Who Should Attend?
Anyone who is a leader (Entrepreneur, Business Owner, Professional, Manager or aspiring Leader) and who is interested in achieving superior results in:
Ensuring dynamic growth and development regardless of economic circumstances
Increasing motivation of employees and maximizing the use of their potential
Creating a desirable company culture embraced and loved by all
Creating a team that is driven by a common mission working towards common goals
Learning precise and winning decision making skills
Using best practices to Motivate, Inspire, Lead and Empower your organization to thrive
Significantly improving productivity and profitability
Achieving outstanding Growth
Creating a burning desire to achieve excellence
How Will You Benefit?
During this intensive 3-day highly effective, proven, results oriented leadership coaching, you will learn from real life examples, methods, ideas and techniques that you can begin to apply immediately to develop the leader within you. This is an interactive workshop that uses innovative methods of GrowingU™, a methodology that helps you Grow your business by Growing you. It is an exploration into your role as a visionary leader and a strategic thinker. Participants work individually and in groups under the guidance of experienced, licensed coaches and business practitioners. You will leave the workshop knowing how to:
Lead by setting a clear vision, earning the trust of your team and guiding them to individual growth, greater performance and profit
Clearly communicate the company's mission, vision and goals so the entire team is pulling in the same direction
Create a winning strategy by understanding critical leadership proficiencies and techniques
Apply the most effective "coaching" skills to help you build an extraordinary team that has a shared vision, common goals, and works together to create desired results
Avoid leadership pitfalls and traps
Develop a leadership style that can easily adapt to any person or situation
Upgrade your leadership skills today to overcome the toughest challenges and achieve the best results tomorrow
Effectively delegate and empower your team to improve performance, effectiveness and productivity
Help your team grow as individuals (successful companies are made of successful people)
Profiles of coaches
"We look forward to serving your organization and exceeding your expectations"
You will gain the following 12 practical proficiencies: